Bliss Edibles, based in beautiful British Columbia, grew out of a need for a potent, great tasting edible that consumers can trust. They understand that precise, consistent dosing and great flavour at an affordable price are of paramount importance to us all. Their mission is to make cannabis edibles safe, enjoyable and approachable to a deserving and discerning community by driving wellness principles through their certified production methods, efficacy testing and infusion innovations.
One bite-size away from paradise with our Tropical Assorted Gummies. Each tin has 3 delicious flavours from blue raspberry, to guava, and pineapple. Each lab-tested gummy contains a precise 20mg dose, coupled with a burst of mouthwatering natural flavour. Pop one of these easy-to-dose treats any time of the day.
INGREDIENTS: Organic Cane Sugar, Glucose Syrup, Gelatin, Natural Fruit Juice, Citric Acid, Natural Flavors, Sunflower Lecithin, Modified Cornstarch, Pectin, Proprietary Blend of Cannabis Extract.
DIRECTIONS/SUGGESTED USE: Start with 1/2 gummy and wait 45 min to feel effects. Increase dosage as desired or based on tolerance, but start low and go slow.
GUIDANCE: Keep out of reach of children and pets. Do not drive or operate machinery under influence. The effects of this product may be delayed and can affect users for many hours after consumption.
SHELF LIFE/STORAGE: Store in a cool, dry place. Best if used within 2 months of opening.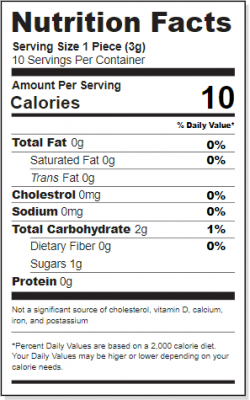 — POTENT PEAK Glad to be of service to you